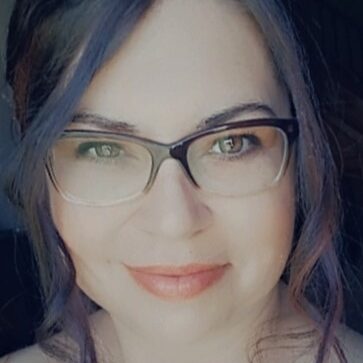 Meet Faith Walters, LSW
(she/her/hers)
Faith is a Licensed Social Worker and Certified Trauma Professional who works with adults and couples. She was born and raised in Northeast Ohio, and completed her Masters in Social Work at the University of Akron. She has worked in community mental since 2016 within the in-person office settings, and through telebehavioral health services. She utilizes Cognitive Behavioral Therapy, Mindfulness and Body Practices, and Trauma Focused treatment to help people with multiple areas of struggle. Whether you are experiencing a traumatic life event such as divorce, single parenting, the loss of a loved one, or substance abuse, anxiety or depression; she is here to listen and provide you with the skills you need to feel better and regain (or obtain for the first time), your sense of confidence and a sense of acceptance and peace in your life journey.
In her spare time, Faith enjoys spending time with her life partner, children, and her grandchildren.  She also enjoys the company of her two dogs Jax and Toto, or riding her 3 wheeled Spyder and practicing in "Wind Therapy".
Faith is under the supervision of Krystal Gesicki, LISW-S I.1600727-SUPV.